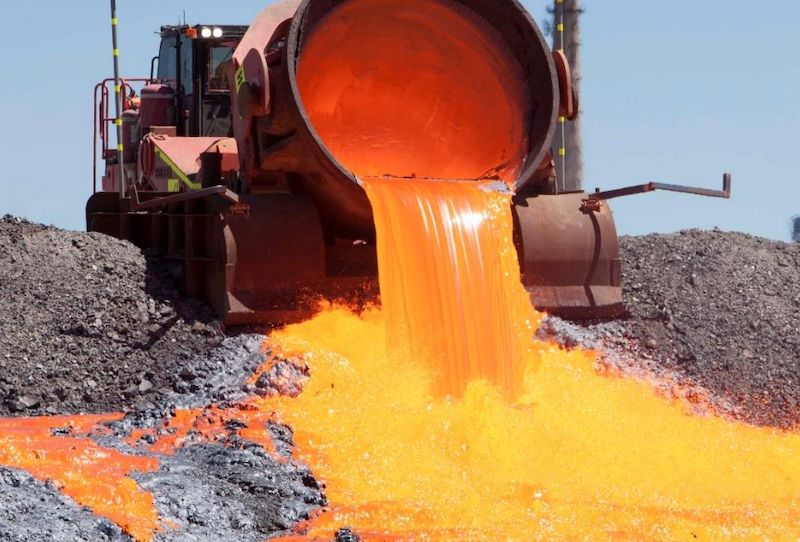 Soaring electric vehicle sales in China drive up metal prices
February 4, 2022
Beijing's push for electric vehicles is bearing fruit with an increase in electric vehicle sales, but it has raised fears of shortages of key metals such as nickel, cobalt and lithium.
Sales of electric vehicles (EVs) jumped some 160% in China in 2021, helping to create what could become a shortage of some key metals needed to make them, such as nickel, cobalt and lithium.
The China Association of Automobile Manufacturers reported that sales of plug-in hybrids more than doubled to 600,000 units in 2021, surpassing the estimated 480,000 units that Cox Automotive said were sold in the United States in the same year. .
The jump in sales is largely due to Beijing's efforts to promote electric vehicles by forcing automakers to produce them and extending state subsidies that were due to expire at the end of 2020.
These results contrast sharply with a much more timid growth of just 3.8% for new car sales as a whole.
But accelerating electric vehicle sales have created growing demand for key metals needed to make batteries, such as nickel, cobalt and lithium.
The London Metal Exchange reports that global nickel inventory has fallen 65% to 88,182 tonnes since April 2021, while bagged briquette inventory has fallen 67% to just over 65,000 tonnes during the same period. The bagged briquette is easily crushed into small particles and dissolved in sulfuric acid to make nickel sulfate for batteries.
Wood Mackenzie analyst Andrew Mitchell estimates total nickel demand was 2.8 million tonnes in 2021, of which 11% was used to make batteries for electric vehicles, up from just 7% the year before. . At over $24,000 a ton, nickel prices hit their highest levels since 2011.
Double hit
Meanwhile, cobalt supplies have suffered the double whammy of coronavirus lockdowns in Africa – where much of it comes from, while surging sales of electric vehicles have boosted demand.
Shipments from the Democratic Republic of Congo, for example, account for more than 70% of the world's cobalt supply, according to Benchmark Minerals (BMI).
BMI expects the electric vehicle battery sector to account for some 104,000 tonnes of total global demand of 177,500 tonnes in 2022. At over $70,000 a tonne, cobalt is at its highest price since 2018.
Lithium has also become much more expensive as supplies have been stretched. BMI said lithium carbonate, which is used for lithium iron phosphate (LFP) batteries, hit records of more than $50,000 a ton in China.
BMI estimates lithium carbonate equivalent demand will reach 610,000 tonnes this year, up from 490,000 a tonne last year – and create a potential shortfall of around 26,000 tonnes against available supply.
• Reuters, with additional editing by Neal McGrath
READ MORE:
Hong Kong listing of Chinese electric vehicle maker Xpeng expected to fetch $1.8 billion
Dealings Heat Up as Chinese Firms Embrace EV Ventures
Electric vehicle sales in China nearly tripled in Q3, Fitch