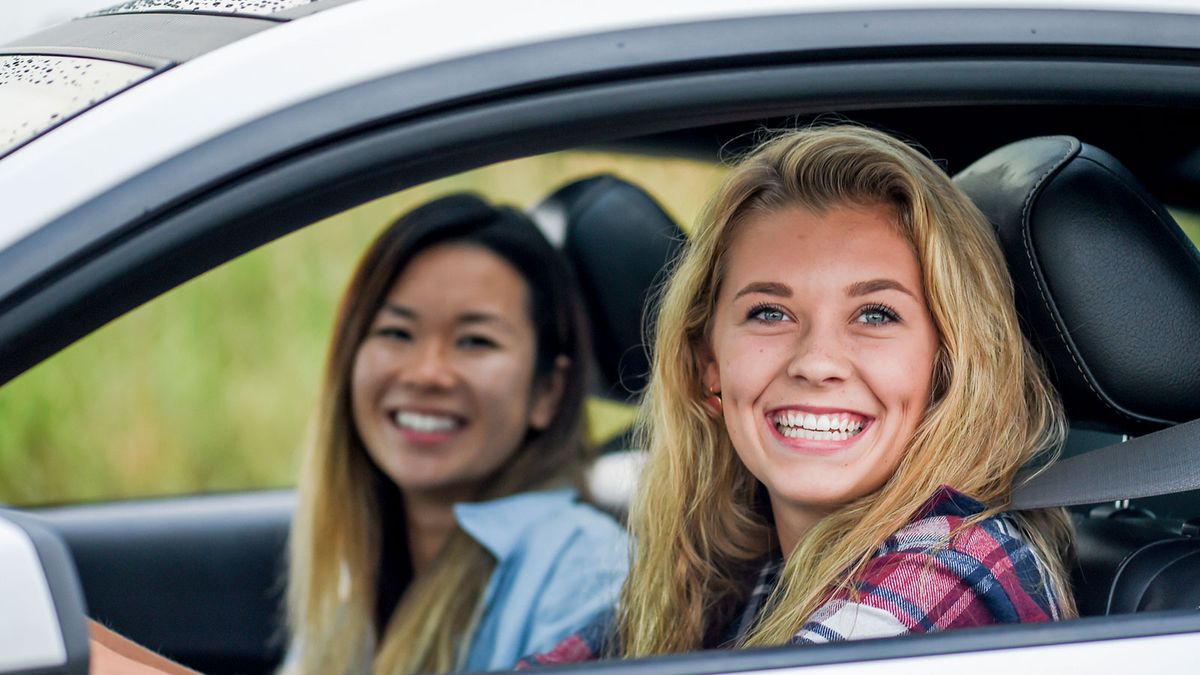 How old do you have to be to rent a car in the United States?
At 18, you can be called to juror, sign up for military conscription (if you're a man), and get married without your parents' consent. But one thing you may not be able to do is rent a car. Indeed, many companies don't rent a car to people under 21, and those that do often charge hefty extra fees for the "privilege." Some companies go even further and refuse to rent to anyone under 25!
Is it unfair? Maybe, but not without reason. "The minimum age is based on decades of insurance industry safety and accident studies that come to the undeniable conclusion that drivers under 25 have more frequent and more serious accidents" , says Greg Scott of the American Car Rental Association, in an email interview.
Indeed, the younger population is unfortunately dominant in automobile accidents. According to the National Safety Council, teenagers between the ages of 16 and 19 are drivers in 6% of fatal crashes and 8.9% of all crashes, despite the fact that the same age group accounts for only a measly 3, 5% of the total number of drivers. The accident rate remains about the same until drivers reach the age of 24, when it begins to decline.
Sean Pour, co-founder of SellMax, a national car buying service, further illustrates this reality. For March 2022, he found that 63% of the 2,348 damaged cars his company purchased were purchased from drivers under 25. "It seems difficult to group all the young people into one category, but they [the rental car companies] are more concerned with numbers," he says.
That doesn't mean you can't rent a car as a young driver; it just means you'll pay more to do it. The price increase is obviously linked to the increased risk of renting a car to someone under 25 years of age. The companies charge so-called youth premiums (or "under 25 fees") only to eligible renters, so other drivers don't have to walk the bill with higher prices across the board. The "young driver supplement" ranges from $14.99 to $35 per day, says Jessica Claros, a licensed insurance producer at Dominguez Insurance Agency. This is in addition to the daily car rental fee. However, "18-year-olds should expect to pay an even higher daily surcharge, on average," she wrote via email.
Best car rental options for 18-25 year olds
The first thing to know is that New York and Michigan state law requires companies to rent a car to anyone 18 or older (with a valid license), although they may add a young driver surcharge. . These surcharges cost about $40 per day in Michigan and $57 per day in New York.
If you are in one of the other 48 states, all hope is not lost. "Some car rental companies rent to people 18 or older, and some actually specialize in serving that market," says Scott.
Some examples are Dollar Car Rental, which rents to people 20 and older, and Fox Rent a Car, which accepts 18-year-olds if they are active duty military on travel orders, and any licensed driver. a license over 19 years old. In fact, military members should check with any car rental company about this little loophole. (For example, Budget will also rent to 18-year-olds, military and civilian, and waive fees for those under 25, provided they have government purchase or travel vouchers.) Many companies will rent to young people 18 if the rental is an "insurance replacement" while the renter's car is in the store.
Some car rental companies (like Hertz) will waive young renter fees for AAA members, says Melanie Musson, auto insurance expert at CarInsuranceComparison.com. "So if you're planning on renting a car for more than two days, it might be worth joining AAA to eliminate the young renter fee," she suggests. Hertz will also waive the additional driver fee for AAA members. And you'll get roadside assistance and other benefits included in your membership.
Policyholders with USAA Insurance can also avoid young driver and additional driver fees at Avis, Budget, Hertz and Enterprise. USAA policyholders may also receive discounts on car rental rates. "Serving, retired, and honorably separated officers and enlisted personnel of the United States military are eligible for USAA membership," Claros said.
Peer-to-peer apps like Turo are another good option for young drivers, suggests Patrick McCann, editor of the We Try Tires site. "This is because the age limit is set by the owner of the car. This will likely allow for a wider choice of cars if you are struggling to find a car hire company that will accept under 25s. " Often these applications require proof of personal insurance as well as a large deposit, so keep that in mind.
Another option might be Zipcar, which offers a special membership program for students, who might need a car for a few hours or a few days. For renters 18-20, the young driver fee is $1.25 per hour or $15 per day (except in New York where the fee is $3.75 per hour or $62.50 per day ). For renters 21-24, the young driver fee is $0.88 per hour or $12.50 per day ($2.50 per hour or $31.25 per day for members renting in New York ).
At any car rental agency or app, young drivers are advised to keep their expectations in check. This Tesla is going to be harder and more expensive to snag than say, a more reasonably priced compact car. In fact, most car rental companies limit the types of vehicles they rent to customers under the age of 25.