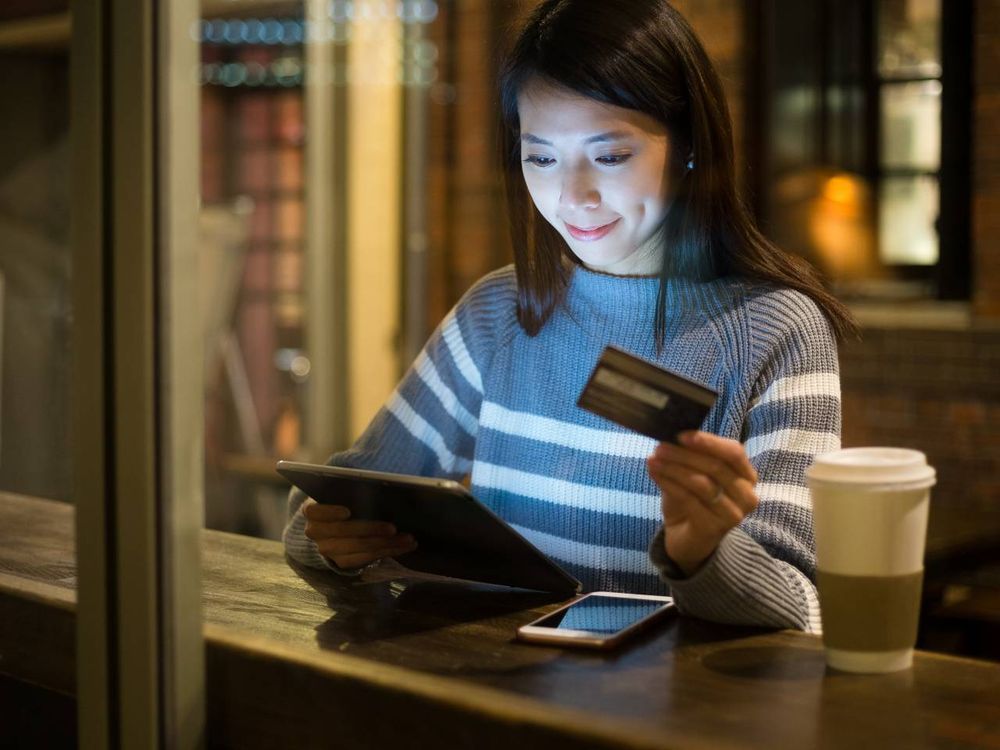 Credit card insurance could save you thousands
Understanding your coverage could be key to maximizing your benefits.
Content of the article
Many credit cards come with travel and purchase insurance. Generally, higher-tier credit cards come with better insurance, but even no-fee cards can come with purchase protection and an extended warranty. Since one claim could save you thousands of dollars, you'll want to know how your credit card insurance works.
Content of the article
Out-of-province/country emergency medical insurance
If your credit card includes travel medical insurance, you are covered simply by being the cardholder. You do not need to charge your airfare or accommodation to your card for your policy to apply.
Be sure to check how many days you are covered for. Many travel credit cards offer 15 consecutive days if you are under 65. People aged 65 and over are only covered for three days. That said, if you have a no-fee card, you can expect fewer days.
More from MoneyWise
Pre-existing conditions may affect your policy. For example, if you had a heart condition before you left and then had heart-related medical treatment abroad, your insurance may not cover you.
Content of the article
Keep in mind that the claims process requires you to notify your insurance provider before receiving treatment. If this is not possible, you are expected to contact them as soon as medically possible. If you don't call before seeking treatment or choose an unlicensed medical service provider, you may have to pay for some of your expenses out of pocket.
Most policies have a limit on which medical expenses are covered. This is usually a minimum of $1,000,000, so you're unlikely to go over your limit when seeking treatment.
Extended travel insurance
When it comes to extended travel insurance, this can vary greatly from card to card. Using the RBC Avion Visa Infinite card as an example, you will get the following:
Content of the article
Trip cancellation – up to $1,500 per person/$5,000 total
Trip Interruption – up to $5,000 per person/$25,000 total
Flight/travel delay – up to $250 after a four-hour delay
Delayed and lost baggage – up to $500 after a four-hour delay
Rental Vehicle Collision/Damage – 48 consecutive days/MSRP up to $65,000
Hotel/Motel Burglary – $2,500
The most important thing to note in your policy manual is the requirements of your purchase. With the RBC Avion Visa Infinite card, you must charge the full cost of your airfare, accommodation and car rental to your card for the applicable insurance to apply. Some cards may require you to only charge a percentage.
You should also check what is considered a covered reason for making a claim. For example, an emergency medical condition or a formal travel advisory would trigger your trip cancellation policy. But wanting to change your dates wouldn't be.
Content of the article
Another thing to consider is the terms on which you can make a claim. Some cards allow you to make a flight/trip delay and lost/delayed baggage claim after four hours. Others may have a six hour or longer policy.
Finally, each credit card's Collision/Loss Damage Waiver will require you to decline the rental agency's insurance for your insurance to apply. That said, liability coverage — which covers you if you're sued for physical injury or property damage — is never included in credit card insurance policies, so you can buy it.
Mobile device insurance
Mobile Device Insurance – which covers phones and tablets – is a benefit included with some credit cards such as the Tangerine World Mastercard. To benefit from your insurance, you must charge the full purchase price to your card. If you are on a subsidized plan, where the device is offset against your monthly plan, your monthly bill payments must be charged to your card.
Content of the article
With the Tangerine World Mastercard, your mobile device insurance will cover up to $1,000 in the event of loss, theft, damage or mechanical breakdown. That's generous for a no-fee card, but some cards with annual fees cover up to $1,500.
Your policy usually begins 30 days from the time the device is charged to your card or your first monthly bill is charged. The insurance policy will generally last up to two years. Each policy will charge you a deductible of $25 to $100. The amount you will pay depends on the purchase price of your device. Additionally, there is usually a 2% depreciation cost for each full month from the date of purchase. This means that you will never recover the full cost of your device.
Purchase guarantee
Content of the article
Purchase Assurance is sometimes referred to as Buyer's Assurance. With this insurance, purchases charged to your card will be protected against loss, theft or damage for 90 days from the date of purchase. Certain exclusions apply, such as concert tickets, live plants, or food and alcoholic beverages.
Extended warranty
The extended warranty typically doubles your manufacturer's warranty for up to an additional year. But that only covers the cost of the repair or the original purchase price (whichever was cheaper). You will need to charge the full amount of the purchase to your card to qualify.
Generally, it is not necessary to register your items for the extended warranty, unless the manufacturer's warranty is five years or more. There is also a lifetime maximum of $40,000 to $60,000 in Purchase Assurance and Extended Warranty that you can claim.
Content of the article
When making a claim for Purchase Assurance and Extended Warranty, you must provide the original receipt and statement in which the charge was made. The insurer may also require proof of the damage or theft, such as photos or a police report.
Complaints are worth it
Although there are other insurance policies you can purchase, it may be more cost effective to use the options offered by your card. A similar comprehensive travel insurance policy would cost you around $300 per year. This is usually more expensive than the annual fee you pay for your card. With the various forms of purchase insurance, you can protect yourself against costly repairs or replacements as long as you keep your receipts.
This article provides information only and should not be construed as advice. It is provided without warranty of any kind.